Learn actionable takeaways you can use at your company right away!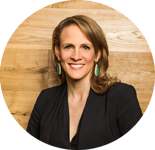 Christa Quarles
CEO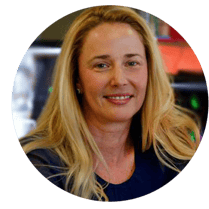 Lorna Borenstein
Founder & CEO

Topic: In this program, OpenTable CEO Christa Quarles discusses seven key proven strategies to develop company culture as a strategic asset. Learn how Christa develops OpenTable's energetic, collegial culture and gets employees comfortable with thoughtful risk-taking. Drawing on personal experience, Christa will also discuss how to push executives to question company norms and make a change in your culture.
Takeaways & Quick Tips
Christa Quarles' take on 7 Tips to Creating an Amazing Company Culture:
Live Joyfully - "Joy and Laughter Belong Here" is one of our company's core values. We create these little moments of time where you allow your humanity to come through - separate from work. When I'm joyful, I can work 10X longer and 10X harder. It's short sighted to not focus on joy.


Quick tip:

I start every meeting with a short, personal anecdote. It could be something that happened with my family, or something that's happened in the news. Being personal is how you connect and create joy.
Inspire Others to Action: Netflix has a saying, "Context not control". I give people the entire picture, rather than exact direction, and I find it inspires them more and yields better results.


Quick tip:

Invest time in your people to give them the context and empower them to deliver on your vision.

Take Care of Your Team: We started instituting meditation breaks for our company and we couldn't believe the response! We were oversubscribed for this optional activity.


Quick tip:

Introduce a company-wide meditation break to create a community feeling around reducing stress.

Practice Resilience: There is no reward without risk. How can you take smart risks? You can learn just as much if not more from a failure. You're going to be wrong most of the time; get used to it and get moving.


Quick tip:

We have a test and learn culture.

When we regroup on post-projects, we always ask, "what was the biggest surprise?". Your data should be the loudest voice in the room.

Seek & Support: I make everything personal. I care about you the person, not just you the employee.
Quick tip:

Expose your own vulnerabilities as a leader to help others feel comfortable doing the same. When you're willing to be vulnerable, you become the most powerful person in the room.

Make it Personal: I hid my first pregnancy when working on Wall Street. Now, I try to do the opposite. My kids are included in all the conversations I have with employees.
Quick tip:

I tell my reports, it's not just

OK

that you are going to do this personal thing that I know is important to you (like picking up your kids from school), I

EXPECT

you to do it. That gives them true permission.

Find Your True North: Culture is a basis for how employees make decisions when you're not in the room. It is the DNA and structure of who we are as a business.


Quick tip:

Meet your employees where they are and find the shared space

. It's not one-size-fits all.
Crista's Top 3 Culture Takeaways:
Learn your company's legends:

I joined OpenTable many years into its life. You have to understand and honor the past to learn your company's culture and know how best to proceed in the future.

Understand how success and failure are responded to in your company. How do people perceive they will be judged if they fail? This may be stopping them from risk-taking.

How do you DO and DON'T? Because all I hear is WON'T.

Don't tell people DON'T do this. That's not a creation of a culture. How do I ask you for what we need for the company? Frame things in a positive way. You don't break habits, you replace them.
Silicon Valley culture secrets aren't just for Silicon Valley. Whether you're a hot new tech start-up in the valley, a manufacturing company in the mid-west, or somewhere in between, Grokker's culture tips can be applied to your workforce. Speak to a Grokker wellness and culture expert today to learn how.
About Grokker:
Grokker is a holistic, global wellness program. Wherever your employees are in their wellness journey, Grokker's flexible and easily accessible solution can help, guide, and inspire them on their path to better health. Grokker has something for everyone, like stress-reduction and sleep programs for new parents, beginner fitness classes for couch potatoes, nutrition information for employees looking to eat healthier, and much more. Grokker helps employees in 172 countries around the world and works with top employers like eBay, Aetna, Pinterest and more. Learn more or book a demo.
Share now!